Keeping our people safe and our customers supplied during the Coronavirus Pandemic
14 May 2020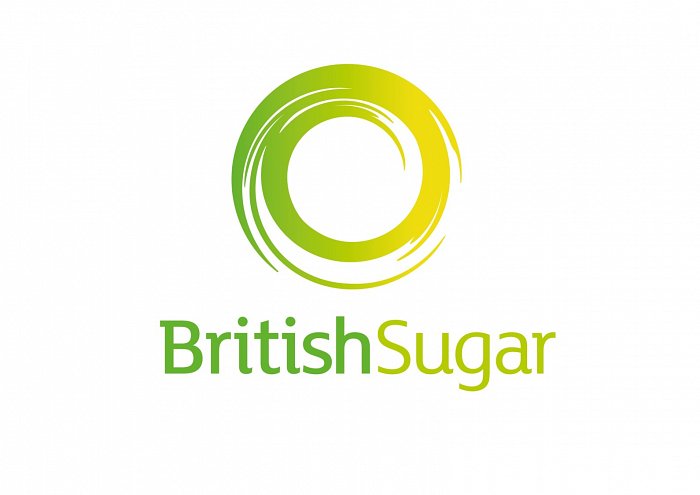 Since the beginning of the COVID-19 outbreak, we have taken all possible steps to ensure the safety of our colleagues, while keeping production running so that we can keep our customers supplied and play our part in feeding the nation.
Our four factories continue to operate, and any staff who need to be on site are adhering to the Government's social distancing guidance. We have installed additional office space on all sites, so that teams can continue their work while social distancing. Any factory-based colleague who can work from home is doing so.
Our office in Peterborough remains closed, with all staff based there working well from home. We are reviewing how we would operate a socially-distanced office, in line with government advice, but the office will not re-open before 1 July at the earliest.
At all stages we have followed the advice of the Government and Public Health England (PHE) to the letter and have shared our decisions through regular communication to our colleagues, contractors and customers. These decisions have been based on a clear risk assessment and have focused on minimising any risk by isolating our people from risk as far as we can.
The actions we have taken as a result of our risk assessment are:
General Risk Management (in place since the beginning of March)
Regular and consistent communications via e-mail, internal social channel, site posters and verbal briefings – led by Paul Kenward, British Sugar Managing Director
Communicating early and often with reassurances around job security, holidays, full pay if shielding or self-isolating and support to work from home
Key worker status clearly communicated, and documentation provided to support individuals to access schooling / travel to work as well as access to testing
All decisions reviewed by the Board with clear ownership of actions by nominated leaders – driven through specific COVID-19 steering group set up to ensure that the correct measures are identified, reviewed and acted upon where required
Increased hygiene measures and local communication (signs / posters)
All non-essential travel, including travel between sites was stopped on 6th March with questionnaires in place for all essential visitors to site
Office (Samson Place) was closed from 17 March and everyone able to work from home (at any site) was supported to do so. All office-based functions continue to fully function from home, and this will remain in place until the Government advice changes
Clear advice issued on working from home and support provided where additional equipment was need (e.g. monitors). Regular support and communication including online Q&As, health and wellness campaigns and online social activities provided for all colleagues
Factory specific actions – ways of working
Specific Risk Assessment and Method Statement created to cover all business activities and facilities (CRAMS). We have monitored and followed UK Gov, PHE, HSE and EA guidance when creating CRAMS and modified when needed.
Introducing Coronavirus as an integral consideration of any standard Risk Assessment process - ensured that any job that couldn't be done without risk was reviewed and stopped if not deemed necessary
At start of lockdown we reduced our factory sites to the lowest numbers required to operate safely while longer term social distancing measures were put in place
We are monitoring absence to determine infection rate potential, keeping in regular contact with Individuals either working from home or self-isolating.
We are working with vulnerable colleagues, or those with vulnerable family members, to minimise exposure while keeping their other protected rights under consideration - including shielded individuals
Social Distancing at our factories
Many tasks are possible at a two-metre distance from others and this has been put in place as far as possible. In addition:

We have introduced screens at entry points to site (weighbridges/receptions/ logistics offices etc) to protect individuals
Operational planning to ensure tasks are only completed after following CRAMS hierarchy of Control
Reviewed team make ups to ensure fixed team working to minimise number of people each individual works with
Reviewed workstations and applied social distancing principles where required including demarcation on floors
Staggered start and finish times applied with gaps to ensure minimal cross over
Implemented one-way systems to move around sites, including marking direction of flow
Installed self-contained rest rooms / work rooms to ensure social distancing can be met
Canteen operations changed to offer takeaway service only
Procedures for First Aid and Emergency considerations reviewed, and guidance given
Meetings reduced with some shift handovers taking place outside, meeting rooms equipped with hand sanitiser to allow regular cleansing
Customers, Visitors and Contractors
Restricted to essential work requirements only to either finish existing sugar beet campaign or start preparations for next.
Questionnaires introduced for all contractors and BS teams returning to work from break or holiday
Managing Audits remotely
Segregated areas for deliveries to stores
Communication with operational delivery companies to ensure drivers were aware of requirements
Communication of the CRAMS within our contractor base to ensure aware of our minimum expectations
Cleaning
Frequency of cleaning increased – surfaces and equipment and increased use of paper towels
Individual hand sanitiser bottles issued to all colleagues working on site – re-usable.
Facilities Management company managing cleaning schedule over and above normal food safety requirements
Regular cleaning of doors, handles, handrails and introduction of more comprehensive cleaning round shared equipment and IT equipment
Specific details around cleaning requirements for any suspected case of COVID 19 introduced into CRAMs document
Increased signage around facilities to remind individuals of their personal responsibilities