Growing
---
Developing grower partnerships
DRIVING CONTINUOUS IMPROVEMENT
We are strong supporters of sustainable agriculture and helping farmers continuously improve their sugar beet yields. To drive this continuous improvement, we have established a mixed funded research and development and knowledge exchange programme, through the British Beet Research Organisation (BBRO).
This collaborative approach continues to drive increased sugar beet yields and over the past 15 years we have increased yields by 21%.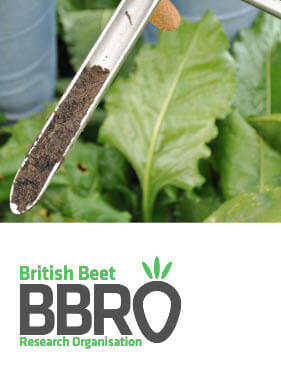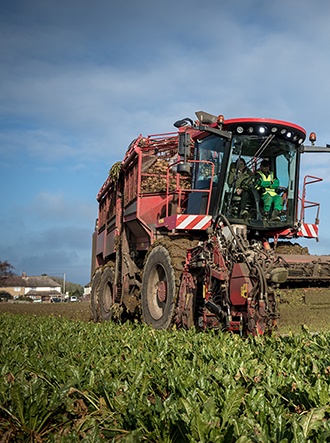 WE HAVE INCREASED
SUGAR BEET YIELDS
BY 21% OVER THE
PAST 15 YEARS

British Sugar has invested in a collaboration project with Tropic to explore how gene editing (GE) can be used to specifically target the 3 yellowing viruses. Tropic is a UK-based pioneering agricultural biotechnology company that leverages cutting-edge precision breeding methods to develop healthier, more robust and sustainable varieties of tropical crops. This collaboration will make use of Tropic's proprietary technology platform, GEiGS®, to make minimal and precise gene edits in sugar beet enabling the crop to resist infection by yellowing viruses. Armed with these gene-edited varieties, sugar beet breeders could develop elite commercial sugar beet with natural and durable genetic resistance to Virus Yellows (VY), which would allow for more sustainable cropping practices.
The initial stage of the project will involve mapping the sugar beet genome and gathering short interfering RNA (siRNA) expression data. We will then extract and sequence small RNAs from these samples to validate their sequences and quantify their expression. We are currently acquiring seed for this work and have already carried out a pilot study to validate our experimental procedures. Once completed, the shortlisted GE targets can be identified and validated. It is expected that the generation of high confidence GE targets will be completed by early 2024. Following this, the targets can be passed to commercial seed breeders who can undertake the editing process and integrate designs that confer the VY resistance trait into their commercial seed varieties. It is expected that this process will take at least 5 years before VY resistant sugar beet seed is commercially available for use.
Whilst we work to deliver a fully resistant GE solution, we expect traditionally bred, partially tolerant varieties to continue to be developed, alongside new chemical seed treatments that will help to bridge the gap from 2026 onwards.