Farm Safety Week 2023
18 July 2023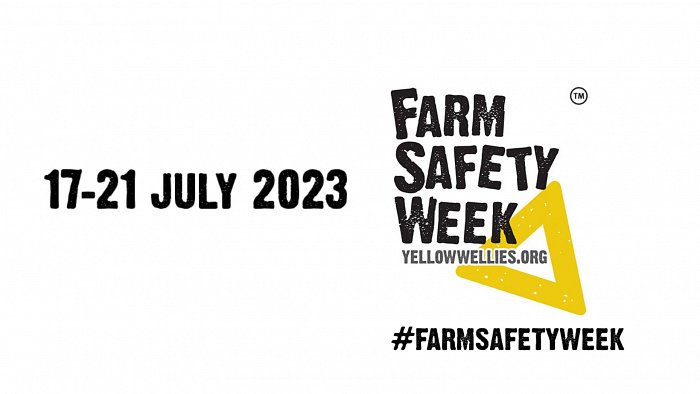 When it comes to priorities, nothing is more important to British Sugar than the safety of everyone across our industry. Whether it's our colleagues on factory sites, our growers, or contractors throughout the supply chain, we want everyone to return home safely at the end of their day's work. Safety is firmly embedded in our business culture, and is something we continually reflect on to make sure we are doing all we can in this area.
With the latest report from the Health and Safety Executive showing that, tragically, 21 farm workers and 6 members of the public lost their lives in agriculture between April 2022 and March 2023, this Farm Safety Week provides a timely reminder to everyone across the wider agricultural sector that there is always more that can be done to improve our collective safety record.
As the sole processor of the UK's sugar beet crop, working with 2,300 growers across the East of England, East Midlands and Yorkshire, we at British Sugar have an integral role in helping to set a culture of safety across the industry – from planting and harvesting the crop on farm, to transporting it to our sites, to processing it in the factory.
As part of this, we support the UK Power Networks 'Look up, Look out' campaign, which encourages those working on farm and elsewhere to ensure they know the location of all overhead powerlines in their work area prior to starting work and the safe minimum working distances from them. Farm machinery can be sizable, and can easily encroach on the recommended 10 metre exclusion zone around powerlines if those operating it are not aware of where the lines are. We have also seen too many instances of clamps (where the harvested sugar beet is piled while awaiting delivery to the factory) being placed within this recommended exclusion zone.
These are serious potential hazards on farm, and we remind all our growers throughout the year to pay close attention to this matter and plan ahead – holding pre-harvest site meetings with their teams and harvesting contractors, and even considering the location of overhead powerlines before they drill their beet crop in the first place, to make sure it can be safely harvested and stored.
At British Sugar, we are pleased to support Farm Safety Week each year, and we will always continue to share the message that nothing is worth getting hurt for, so that we can ensure the British beet sugar industry is as safe as possible – playing our part in improving the safety record of the agriculture sector as a whole.
Justin Fletcher
Strategic Project Manager, Agriculture