Our commitment to Red Tractor Assurance
2 May 2023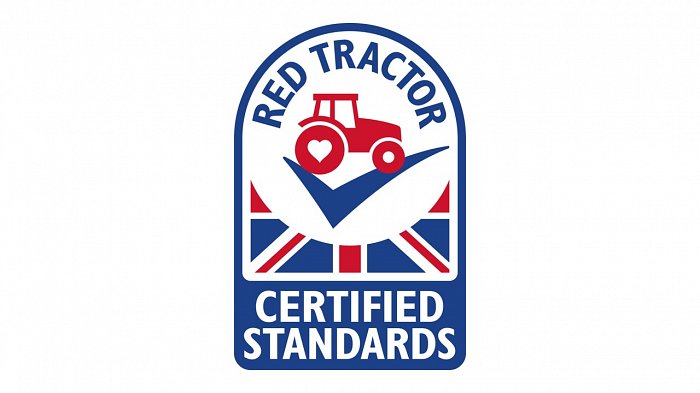 Sustainable agriculture is extremely important to us, our growers and our customers, and we work hard to ensure the highest standards are in place across our industry. For the past 15 years, all the homegrown sugar beet supplied to our four British Sugar factories has been assured by the world-leading food chain assurance scheme Red Tractor.
All of our growers must ensure that their sugar beet crop is covered under the Red Tractor Farm Assurance (Combinable Crops and Sugar Beet Standard) at all times. Indeed, it is a condition of their contract with British Sugar. Growers are audited yearly, and the audits are registered with Red Tractor as the standard holder, who in turn inform us of the grower's status.
The assurance sets out standards that growers must meet in terms of good farming practice, storage, and food safety, as well as environmental protection, staff training, and on-farm record management.
By working together with Red Tractor, our industry is driving sustainable agriculture that promotes best practice in environmental protection, embraces creating a quality product and ensures safety in the efficient production of sugar beet.
Red Tractor Farm Assurance has also recently reconfirmed its Farm Sustainability Assessment (FSA) 3.0 Silver Level Equivalence, demonstrating that the scheme continues to align with consumer demand for sustainability. Developed by the Sustainable Agriculture Initiative (SAI) Platform, the FSA enables food and drink businesses to assess, improve and validate on-farm sustainability in their supply chains across Europe; this sets the standards for growing sugar beet in Europe. Many of our customers at British Sugar require this certification as part of their purchasing conditions.
The benchmark, which uses Red Tractor's standards combined with UK legislative requirements in order to gain equivalence, is vital in ensuring that the standards of growing beet across Europe are consistent. It means that our homegrown beet can be benchmarked against sugar procured across the industry, and our Silver equivalence gives confidence that the high standards are met by all our growers in the UK.
Having this assurance gives British Sugar and our customers confidence that sugar sourced from our homegrown supply chain meets standards of sustainable farm practice, food safety, traceability and environmental protection.
Nick Morris, British Sugar's Head of Agriculture Supply Chain, said, "We have worked closely with Red Tractor and SAI Platform to support the benchmarking process. The FSA is a used by a number of our large customers as part of their buying specifications. This is great news for our sugar beet growers – all of whom are Red Tractor assured – as it means their high standards of production are recognised by both without additional audits and assessments, and we can continue to market their products globally."
Red Tractor Chief Executive, Jim Moseley, commented, "Red Tractor works hard to ensure its own standards are recognised by third party programmes and British Sugar's support with SAI Platform's FSA has proved invaluable. The confirmation from SAI Platform is brilliant news, as it proves our standards continue to meet the needs of some of the world's biggest food & drink manufacturers, without impacting the audit burden on growers."
Michael Sly, Chair of the NFU Sugar board said, "British farmers pride themselves on growing high quality, sustainably produced beet sugar that can compete with sugar produced anywhere in the world. Red Tractor certification recognises this, and we remain committed to the RT Combinable Crops and Sugar Beet Standard."