Supplying our customers and keeping our colleagues safe during Covid-19
29 April 2021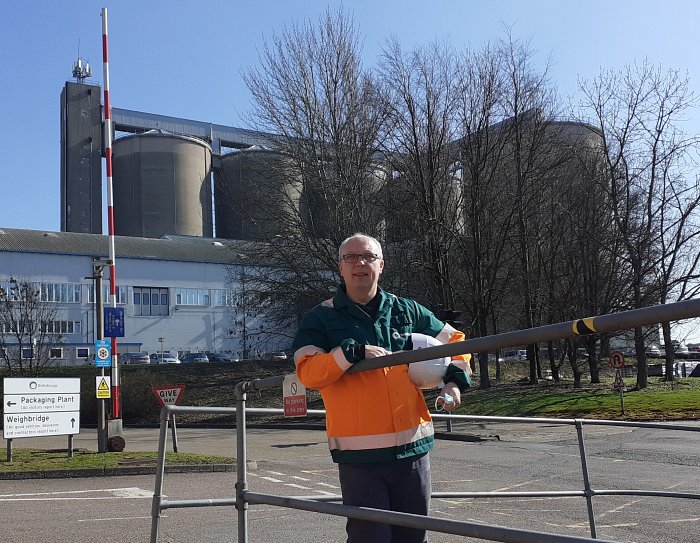 With all the keen lockdown bakers keeping demand for sugar high, it's certainly been a busy year for British Sugar's Bury St Edmunds factory, and a very interesting time for me to move into the sugar industry. I joined British Sugar as Site General Manager for Bury in June 2020, having spent many years prior in food manufacturing, including at Premier Foods, Quorn and most recently Baxters.
Like so many food businesses across Suffolk, the Covid-19 pandemic has brought changes for British Sugar – both in terms of product demand and ways of working. Keeping production running so that we could keep our customers supplied and play our part in feeding the nation was very important, so we welcomed that many of our colleagues were designated as key workers early on in the pandemic.
While, as to be expected with restaurants and cafes closed during lockdowns, we have seen a decrease in sugar demand for the out of home sector, this has been matched by increased demand for retail Silver Spoon sugar, which is packaged at Bury, due to the increase in people cooking and baking at home. Demand for caster sugar was so high last spring that our teams had to start packaging additional 2kg volumes of it – no doubt thanks to all those lockdown banana breads!
At British Sugar, keeping our colleagues safe and well is always our first priority, and Covid-19 added a new dimension to this. While we continue to support those who can work from home to do so, we still need teams on site to keep our supply chain going and customers supplied. To keep them safe, we installed additional office space in the form of cabins across our four factory sites, including Bury.
These self-sufficient units have clean water, solar or generator energy and their own amenities, and are helping our teams to continue their important work, while adhering to social distancing guidance. Where social distancing is more difficult in some areas inside the factory, we have installed screens between workstations, so that wherever they are working, our colleagues are protected.
As with many Suffolk businesses, we want to do what we can to support the community local to our Bury site amid the pandemic and were pleased to be able to donate stocks of Silver Spoon sugar to the Gatehouse foodbank. Showcasing the ingenuity that we've come to expect, our teams also collected over 200 tubes of hand cream to donate to West Suffolk Hospital, so we could share our thanks with our local healthcare workers.
I also have to thank our 700 sugar beet growers who have worked tirelessly in challenging weather conditions to keep beet delivered to the factory over the winter. It's been tough out there on farm and I want to acknowledge that.
I remain extremely proud of the hard work and dedication shown by my colleagues across our site over the last year, and have no doubt that they will continue to go from strength to strength in keeping each other safe while ensuring we continue to supply our customers with homegrown sugar.
Andy Simms
Site General Manager, Bury St Edmunds
---
Notes to editors:
This article was originally published in the Suffolk Chamber of Commerce 'Chamber Voice' magazine.