National Apprenticeship Week 2021 - My British Sugar story from apprentice to Engineering Manager
14 February 2021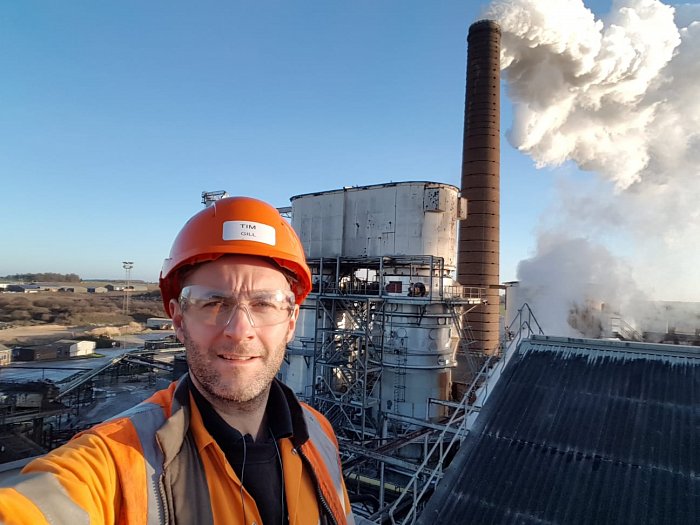 My British Sugar story started in September 1994 at the age of 16. I had begun my journey as a Multi-skilled apprentice working at the sugar beet factory that was then in Ipswich. My apprenticeship exposed me to a huge variety of training and opportunities to learn as I developed my skills in Mechanical, Process and Electrical engineering. I was amazed by the scale and diversity of these complex industrial manufacturing plants where the opportunities seemed endless.
In 2001, after completing my apprenticeship and consolidating my engineering knowledge, I moved from Ipswich to the Bury St Edmunds factory. With even more opportunities to develop at Bury I joined the combustion team and became the operator of their brand new £15m Combined Heat and Power generation plant, generating over 60 megawatts of electricity!
In 2005 I joined that year's intake of graduate trainees and I embarked on a 2-year development scheme to become a Shift Manager. This scheme gave me even greater exposure to the wider workings of British Sugar, beyond the areas where I began my training, and helped me to develop toward being ready for my first role as a Shift Manager.
After 15 years of shift-based roles it felt like time for a change and I was appointed as area manager for the animal feeds part of the factory – where we make the sugar beet pulp left over from the sugar extraction process to make high quality food for livestock such as cattle, pigs and sheep. Here I was able to take full ownership and accountability for people and the plant itself - as well as managing a significant budget!
Specialising in animal feed production opened an opportunity for me to gain a secondment in 2013 to the newly constructed Vivergo £350m biofuel plant, one of British Sugar's sister companies on the Salt End chemical plant in Hull. As an improvement engineer, I worked alongside engineers from the oil and gas industry to commission and bring into use this immense operation. In this role, I was able to draw on the transferable skills I had gained through my previous training and development, which really highlighted the value of the foundational knowledge I learnt during my apprenticeship and graduate schemes.
Once back at British Sugar's Bury factory, I wanted to focus on my engineering development, moving from the role of Maintenance Process Manager and then on to my current role as Engineering Manager for the whole site. In this role and as a member of the site senior team I have responsibilities across the whole site, the most important of which is the development of our people. It is great to be able to work with some of the newer recruits to the company, and give back some of the mentoring I received in my early years here.
I truly understand the value that is gained from a broad and varied career and I always enjoy enabling others to develop to the best of their ability. My experience has shown that our apprenticeships are a great foundation to build a career from, a career which can go as far as you want it to!
Tim Gill
Engineering Manager, Bury St Edmunds Factory