We are still waiting for a comprehensive approach to tackling obesity
10 October 2019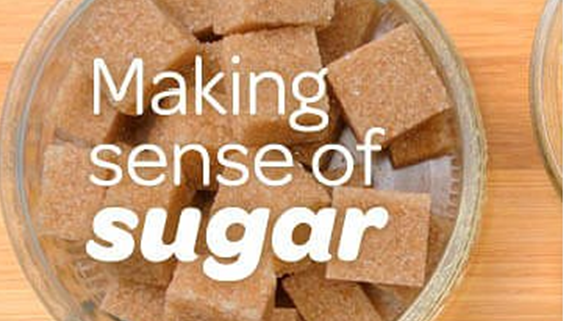 Making Sense of Sugar
I'm Managing Director of British Sugar, but I am also a busy parent so understand the challenge of making the right choices when there is so much conflicting information about diet and health. My job, selling over a million tonnes of homegrown sugar in the UK every year, can lead to awkward conversations at the school gate. Don't get me wrong; I am fiercely proud of the business, our people and products. But the general drumbeat of media attention can be pretty negative, and some smart people can be surprisingly ill-informed when it comes to nutrition in general, and sugar in particular. And, of course, childhood obesity is a challenge none of us can ignore.
I get that the public are rightly anxious about rising obesity levels, and that the media reflects those concerns. I am unsurprised that faced with a multiple sources of often conflicting evidence, consumers sometimes despair trying to do the right thing for their children. But people aren't helped by some alarmist and misdirected ideas from the people who should be giving them firm evidence.
It's disappointing that in the new report released today, 'Time to solve childhood obesity', we still see the departing Chief Medical Officer disproportionately focusing on sugar. Yet government's own statistics - which have just been updated - show that per capita consumption of 'added sugars'¹ has continued to decline – now down around 24% since 2001.² The same Government statistics show a reduction of around 18% per head in consumption of total sugars in the UK since 2001. In fact it is very evident in soft drinks that there has been considerable reformulation away from sugar. However, where is the reduction in childhood obesity?
Obesity is a complex problem and only an informed, comprehensive whole-society approach to obesity has any chance of success. We have long said that policymakers should take a more holistic approach – connecting the importance of education, physical activity, lifestyle and diet. Suggesting that just one initiative, such as sugar levies or product reformulation, will single-handedly tackle the obesity crisis is disingenuous. With sugar consumption falling as obesity rises, sugar is not the silver bullet to solving this problem. Currently there is no reliable data to show that the introduction of the Soft Drinks Industry Levy in 2018 has had any impact on reducing obesity. Reducing sugar consumption from soft drinks, yes. But obesity? I am still to be convinced!
So, what is our response? Well, five years ago, we launched our awareness-raising campaign Making Sense of Sugar. Through this we aim to help inform and educate about sugar and the role it can play as part of a healthy, balanced diet. We provide information based on robust science and work with experts to help you make informed choices about diet and lifestyle. We also committed, with our colleagues across the sugar industry, to provide access to objective, scientific advice on sugar, diet and health to over 25 million people around the world and to date the campaign has reached two million people.
We absolutely agree that all parts of the food supply chain need to think carefully about their role in tackling obesity but just targeting sugar with taxation hasn't delivered the material changes required. As we mark the fifth anniversary of our Making Sense of Sugar campaign this month, I am keen to work closely with Government to discuss how best to take an integrated, comprehensive approach to tackling obesity in the next five years.
Paul Kenward
MD, British Sugar
---
Notes to editors:
[1] Non-milk extrinsic sugars are sometimes known as 'added sugars'