SOCIAL: THRIVING AND HEALTHY COMMUNITIES
14 July 2023
Food and Drink Federation Awards Nominees 2023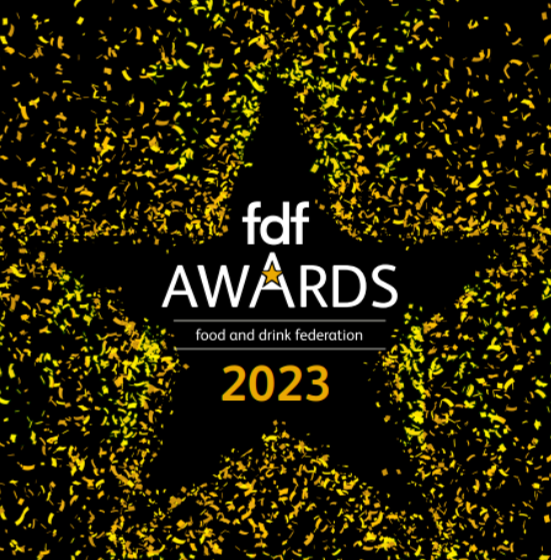 At British Sugar, we want to attract, retain and develop great people, who will play a key role in achieving our vision and strategy. We are always pleased to recognise talent across all areas of our business, so we were once again delighted to make nominations for this year's Food and Drink Federation Awards. Read on to find out more about the nominees, both of whom, we are proud to say, were shortlisted in their category.
Mark Harrop – Food and Drink Engineer of the Year nominee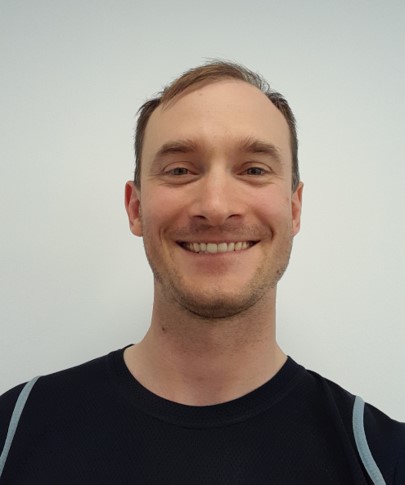 Since joining British Sugar as a graduate in 2014, Mark has excelled in all areas of his work, demonstrating both excellent technical skills and a high level of business acumen. He is currently a Process Engineer at our Bury St Edmunds factory working on decarbonisation projects as part of British Sugar's commitment to 30% carbon reduction by 2030.
His role involves defining and delivering improvements to processes across a large sugar manufacturing site. The remit of the role covers the whole sugar manufacturing process - from the sugar beet being delivered to the site by local farmers, to it being manufactured into the white sugar crystals we would all recognise, to it being stored in huge silos on the site before it is packaged for the consumer market or delivered to wholesale customers. As such, Mark has very detailed knowledge of the whole sugar manufacturing process, but is also able to dive down into the detail of the chemistry involved, showing the breadth of his skills.
Mark recently led a programme of process automation which unlocked the potential for mobile operations on site – allowing technicians to optimise a process remotely from a tablet whist working anywhere in the factory, rather than being physically tied to the control room. He worked on the project from beginning to end: researching new technologies, proving their concept, making the case internally for capital investment, then overseeing the installation of the new systems. The technology has allowed our production team to reduce the amount of time they need to sit at a computer screen, allowing them greater flexibility to go out into the factory to determine the root cause of problems or collaboratively work with others on strategic decisions.
Mark's current focus is delivering a major decarbonisation programme across the site, this will be the largest programme the site has undertaken since the 1970s and will reduce the steam demand of the site by a massive 25%. He is the British Sugar technical expert on our site, working with third parties and the site team to design and deliver a multi-year programme of projects. Following some internal personnel changes, Mark stepped up to lead this important programme, ensuring it passed through numerous internal sign offs. To know and own the detail of a highly technical proposal and to be able to sell it to senior stakeholders within the business, including building the internal confidence to take an accelerated path on a large investment, requires great leadership and influencing skills – both of which Mark demonstrated with high capability.
He also an exemplary ambassador for British Sugar externally with suppliers and customers alike. In 2021 Mark took a leading role in a project run by the Association for Decentralised Energy (ADE) called the Green Recovery, for which British Sugar produced a feature film showcasing the work we are carrying out on energy efficiency at our Bury site. Mark assisted with this project, providing technical expertise for the script and starring in the film to help tell our story with real life examples.
It's also not often that you find someone who is willing and able to be both the technical expert and the business leader on a project, but Mark has demonstrated these traits throughout his career so far, showing the bright future he has ahead of him.
Simon Hopwood – Food and Drink Engineer of the Year nominee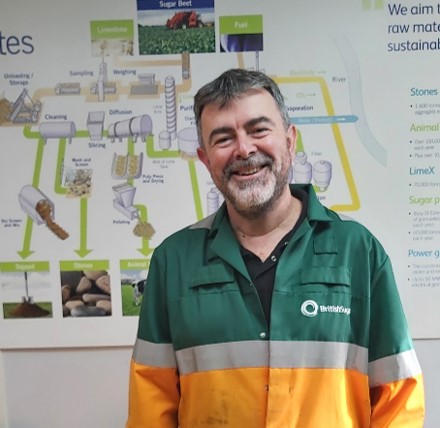 Simon is an extremely talented Senior Process Engineer within the Project Delivery team, based at our Bury St Edmunds factory. He has been with the business for 27 years, undertaking a great many roles within engineering. With his in-depth technical knowledge, Simon has been instrumental in implementing significant improvements and high-profile projects at not just his own, but all of British Sugar's factory sites over the course of his career.
Over his career Simon has made significant contributions to the reliability of our plants and, in turn, the changes implemented to meet the strict compliance criteria set by our customers. Our ingredient is used by over 70 industrial customers across the UK and Simon has been instrumental in making sure the highest plant construction standards, as well as and maintenance and inspection regimes, are implemented and followed, so that we can ensure our products are free from contamination. His reach of influence isn't limited to British Sugar; Simon often works in partnership with our suppliers to guide the application of products and processes in an innovative way, using his skills to advise and influence.
In his current role, Simon is responsible for supporting ideation, leading technology selections and designing, developing and executing projects. He also provides subject matter expert advice and coaches engineering teams across all our sites, imparting his knowledge and experience in such a way that he is not only extremely well respected, but also the main point of contact for advice on many technical and engineering issues.
He has recently played a key role in reducing our CO2 emissions, in line with our business-wide targets, and remains one of the key influencers and drivers of our endeavours in this area.
Simon's talents don't just lie in engineering, however. He always goes to great lengths to share his experience, knowledge and thoughts in order to influence others and takes a great pride in coaching - not only imparting his knowledge to help shape our engineers and their thinking, but even more importantly he instils in people the importance of adhering to exceptionally high standards. He also embraces change and his research into, and adoption of, ground-breaking technology has been inspiring to all who work with him, and this is what is helping to shape the minds of our next generation of engineers.
Simon has been in British Sugar, and in turn the food and drink industry, for nearly thirty years. He continues to push boundaries, developing engineering solutions no one else has thought of, all while educating and influencing his immediate peers - and indeed teams across the business. In short, his contribution to British Sugar and engineering in general always has been and continues to be outstanding.