SOCIAL: THRIVING AND HEALTHY COMMUNITIES
14 July 2021
Food and Drink Federation Awards Nominees 2021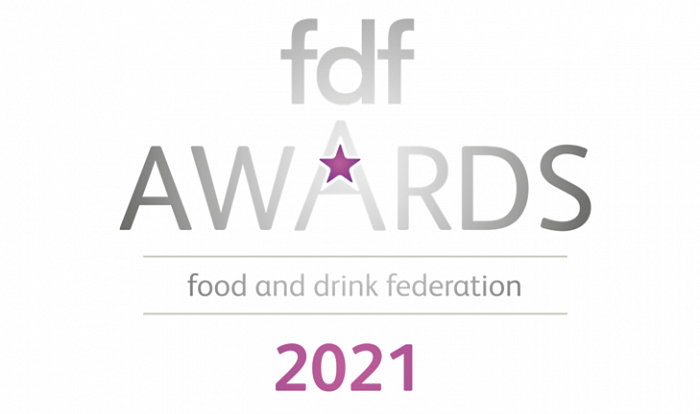 At British Sugar, we want to attract, retain and develop great people, who will play a key role in achieving our vision and strategy. We are always pleased to recognise talent across all areas of our business, and we were once again delighted to nominate three of our colleagues in the Food and Drink Federation Awards this year. Read on to find out more about the nominees.
Bayan Al Balushi – Food and Drink Engineer of the Year nominee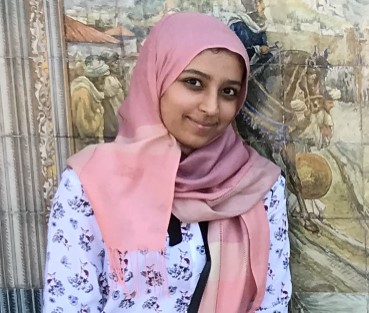 Bayan was appointed a Project Engineer at British Sugar in November 2020 after successfully completing her two-year Chemical Engineering graduate programme. After studying at Imperial College, she always wanted to do something related to chemical engineering – where she says there are "real things going on".
Currently based at our Newark site, she is responsible for designing, planning and supporting the deployment of projects to improve and upgrade the sugar factory for the future. One of Bayan's current projects is related to replacing and uprating heat exchangers on our wastewater treatment plant. This is part of a professional Project Management training course she is undertaking, which has a requirement to lead a moderate-sized project. The role is helping her to gain experience of working within a multi-discipline team on a large investment capital programme, increasing her knowledge and network to enable her to take an ever increasingly prominent role within the Project team.
Another of her recent achievements was to lead the application process for our recent Industrial Heat Recovery Support (IHRS) funding application. Heat is vital to the sugar making process and our engineers are always looking at opportunities to save energy and carbon and to operate the factory as efficiently as possible. Bayan did the majority of the groundwork and research for the application, and overcame the challenges in delivering information in suitable formats which were not always compatible with our own systems. When complete, the new heaters being installed as part of the project will help to significantly reduce Newark factory's annual fuel consumption, and thus its carbon emissions.
The team were under pressure to complete detailed design and planning work for this application during the first COVID-19 lockdown in spring 2020. With the factory operating with minimal staff on site to support social distancing this was done remotely - in Bayan's case from her home country in the Middle East, where she was visiting family when lockdown hit and had to remain until flights to the UK resumed. However, she quickly adapted and demonstrated real flexibility in finding new ways of working and great leadership in delivering the work.
Bayan continually demonstrates her maturity and passion for improvement; for Bayan, it's always about "we can if" not "we cannot".
Robert Lamb – Rising Star Award nominee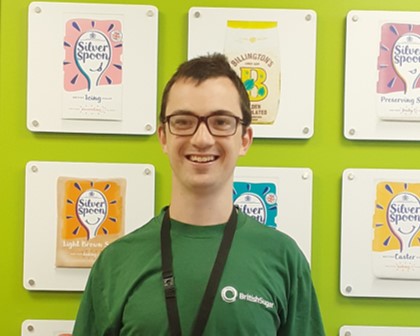 Robert joined British Sugar after completing the Associated British Foods graduate scheme, and spending some time working as a Shift Manager at Allinsons in Bishop Stortford. He started his British Sugar career in a food safety and quality role before a swift promotion to Production Manager at our Bury St Edmunds factory. In his current role, he is responsible for the packaging of sugar for the retail market, sold either under the Silver Spoon brand or retailers' own label. He leads on all aspects of performance – including Health and Safety, Food Safety and Quality, Performance and team development.
The first incumbent to this new role, Robert has developed a blended approach when it comes to team members, using both British Sugar employees and agency labour to allow for flexible volume delivery for our customers, which was critical during 2020 amid the COVID-19 pandemic. To up-skill his team, he has developed a model to allow them to take full responsibility for the technical aspects of their operations.
Robert's first full year in the role came during the height of the pandemic, when demand for retail sugar increased by 40%. However this did not hold him back; instead he navigated his team – whose operations require a significant number of people working in close proximity – through changes to keep them safe, including introducing physical segregation of shifts, barriers to protect workers and shift segregation controls, all whilst being able to maintain production operations to make sure we could keep our customers supplied with sugar.
Robert has also supported multiple successful projects over the last year, including the relocation of a packaging line from another production facility to increase capacity and a significant project to transform his area into an automated packaging facility. His drive, enthusiasm and team engagement are consistently recognised by colleagues and customers alike, with his area of operation recently been awarded the highest (Blue) status by Tesco after an audit.
In the future, Robert would like to remain in food production and is currently undertaking an Association of Project Managers course to help him further develop his knowledge.
Harry Mitchell – Rising Star Award nominee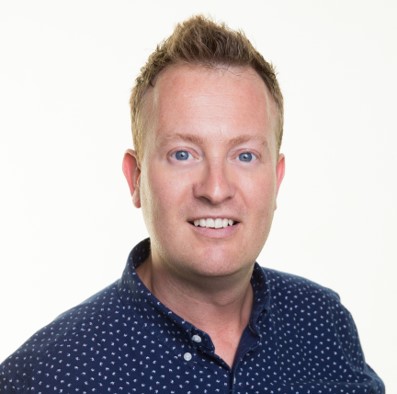 Harry is our Agriculture Engagement Manager, having joined British Sugar in early 2018 after working in various marketing and PR roles across the East of England, including for The AF Group (formerly Anglia Farmers).
In his current role, Harry is responsible for marketing, data, systems, insight, and customer service-related activity for our 3,000 sugar beet growers, and a wider network of contractors and industry partners. He also represents British Sugar on the British Beet Research Organisation (BBRO) Stakeholder committee and manages day-to-day coordination between British Sugar and the BBRO.
In the past year he has introduced formal, structured crop marketing activities to drive engagement with growers and industry partners. He has also spearheaded the launch of My British Sugar: a replacement online portal for growers to the former out-dated portal and drives its plan for continued development and improvement.
As editor of our industry magazine – Sugar Beet Review – Harry has revamped the publication for the modern era, and continues to look to the future across his role, including creating a new Future Leaders Group, which is focused on creating an engagement strategy for Millennial and Gen Z growers. In addition, he has created a computer-aided telephone interview programme to hear growers' views, as well as a working group to drive engagement with agronomists, land agents, farm business consultants, hauliers and harvesters.
He is also committed to developing people and building resilience, continually coaching his team and providing support to colleagues across different department of the business. During 2020 amid the COVID-19 pandemic, Harry was instrumental in supporting mental health support and engagement across the company.
Beyond his day job, Harry represents British Sugar on the Associated British Foods Diversity and Inclusion group, and acts as a business communications champion – supporting the rollout of new digital tools to support engagement across the company. Outside work, although strongly linked to his role, he is also an active member of the Chartered Institute of Public Relations (CIPR), having recently achieved 'Chartered' status.
Harry looks forward to growing his skills across many areas of our business, including working with the commercial team, and continuing to develop in his role as a media spokesperson.