SOCIAL: THRIVING AND HEALTHY COMMUNITIES
30 September 2020
Food and Drink Federation Awards Nominees 2020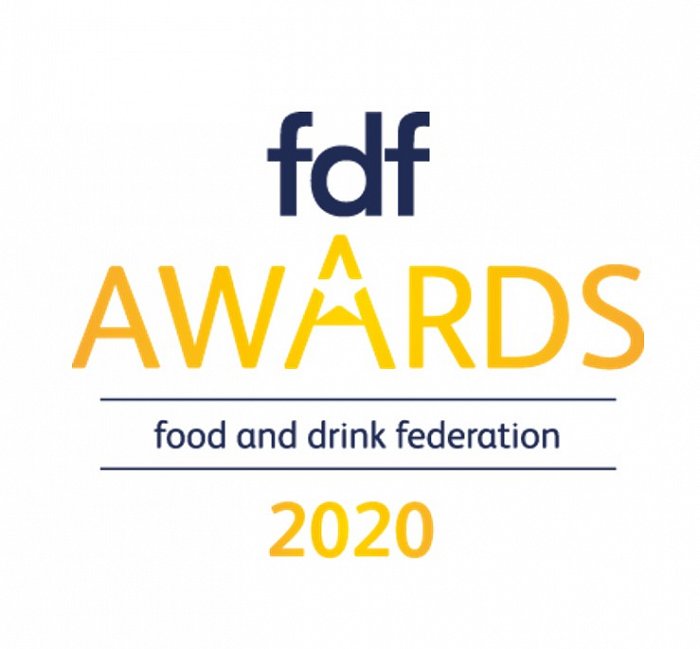 At British Sugar, we want to attract, retain and develop great people, who will play a key role in achieving our vision and strategy. We are always pleased to recognise talent across all areas of our business, and this year we were delighted to nominate three of our colleagues in the Food and Drink Federation Awards. Read on to find out more about the nominees.
Anna Maitland – Rising Star Award nominee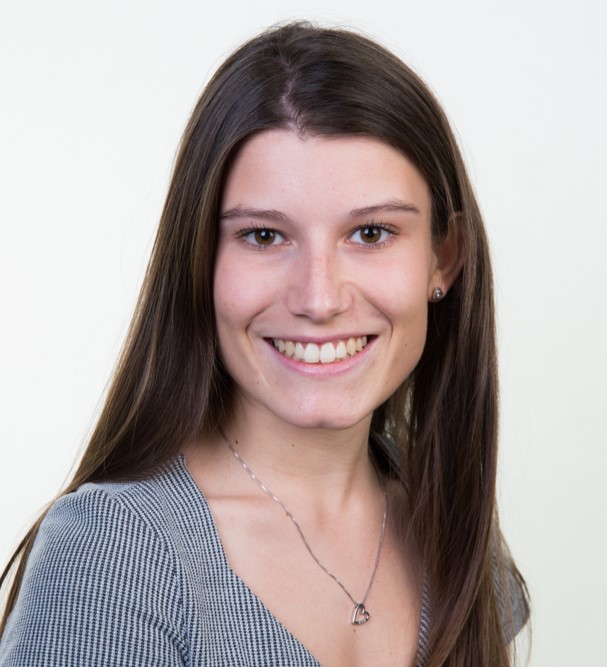 Anna began her career with us as an engineering placement student, as part of her Chemical Engineering degree, then secured a full-time role as a Development Engineer with AB Sugar after graduating. Two years later, she took on the role of Customer Service Manager in British Sugar's Commercial team, after looking to progress her career and expand her skills in the customer side of the business.
In her current role she is an ambassador for all things customer service and over the past year has worked hard to increase the visibility of customer service across British Sugar – from the Board to the teams working day and night at our factories to get our sugar products to our customers.
At every point in her career she has identified different ways of working that have delivered better results, greater customer focus and enduring cost savings – a winning combination! She has developed a new process to track deliveries, successes, complaints, damages and other indicators each week, which help us to target specific areas and improve service for our customers. Anna has also introduced processes to ensure any necessary action is taken to support our customers if a problem does arise, helping them to feel valued.
Last year, Anna identified a business need at British Sugar for additional support in customer service to be able to add further value. She concluded an apprentice would be perfect, and worked with our People team to put together a proposal for a customer service apprentice – including a full training plan – as well as with Peterborough College to support recruitment. Our apprentice Archie joined the team in October 2019, and Anna is supporting him to develop his skills so that he will be fully trained as a customer service coordinator at the end of his scheme.
In the future Anna is open to all opportunities and is not afraid to change function again. She's just started an apprenticeship in Project Management – further demonstrating her commitment to development and to dispelling the myth that apprenticeships are only for school leavers!
Naill Morrow – Rising Star Award nominee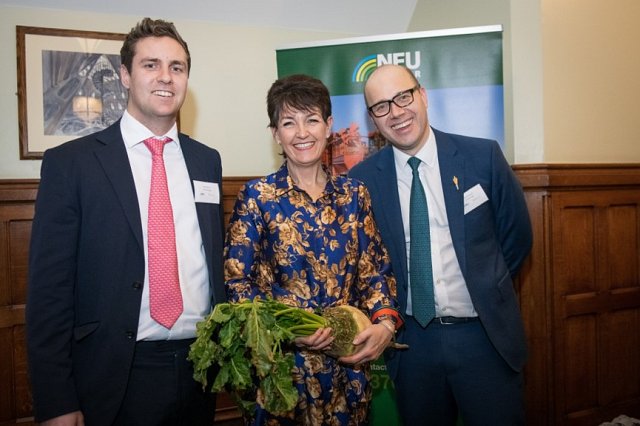 (Niall, pictured with Bury St Edmunds MP Jo Churchill and British Sugar MD Paul Kenward at the 2020 SIP Parliamentary Reception)
From a dairy farming background, Niall has always had a passion for agriculture and food production. Getting 'stuck in' on the family farm at a young age helped develop his strong work ethic and appreciation for food production.
During his university career, Niall was selected for one of three McDonald's UK Progressive Young Farmer Placements, during which he broadened his knowledge of the beef supply chain. Following university, Niall was accepted on to the Management Development Services (MDS) Graduate Programme where he worked for two other companies, G's Fresh and Syngenta, before taking a secondment with British Sugar, and subsequently joining us full-time.
Niall's current role involves overseeing logistics in our agricultural supply chain, including leading the negotiations of our annual Beet Delivery Service tender with our procurement team, tendering around 2 million tonnes of sugar beet logistics across approximately 40 individual contractors. Through this he works to negotiate haulage and loading rates which are sustainable and competitive for British Sugar, while providing best in class customer service for our growers.
Not shy to problem-solving if presented with a challenge, when British Sugar faced a shortfall in beet delivery contractors in the 2018/19 campaign, Niall saw the opportunity to develop his own in-house transport business. He took on spot hire trucks and contract hire of loading equipment to deliver 200,000t of sugar beet from farm to factory by running a fleet of up to 25 lorries and three loading operations, 7 days per week – delivering not only the beet itself, but also cost savings for the company. His skills have also helped British Sugar to develop collaborative relationships with many new suppliers in our beet supply chain, sharing knowledge and helping to reduce suppliers' costs – up to £50,000 in some instances.
Niall was a participant on the 2019/20 Sugar Industry Programme – a jointly funded British Sugar/NFU Sugar scheme which provides a fantastic opportunity to any sugar beet grower or sugar industry professional who wishes to learn more about the UK Sugar industry and develop their skills. As part of the programme Niall represented British Sugar at a reception in Parliament, showcasing the industry to MPs from across the beet growing area.
Niall's priority for the future is to be highly successful in business, wherever that may take him!
Jeff Nan – Food and Drink Engineer of the Year nominee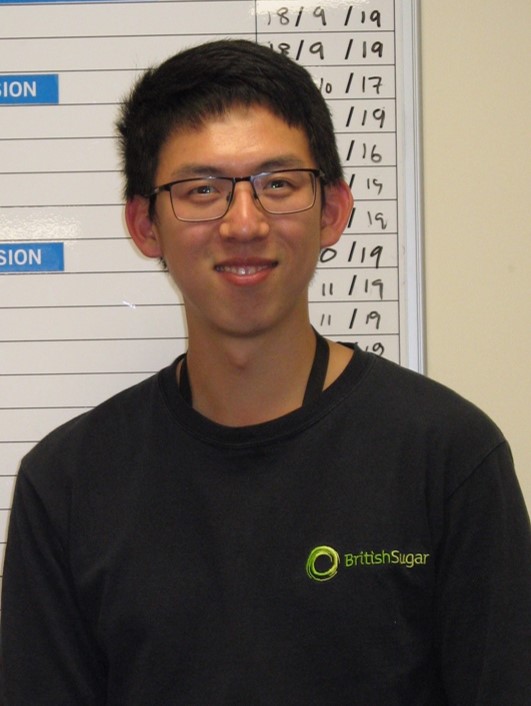 Since he joined British Sugar as a Chemical Engineer on our award-winning graduate scheme in 2018, Jeff has excelled in all areas of his work, demonstrating excellent process engineering understanding and analytical thinking.
During his time on the scheme, Jeff has spent time on shift at one of our four sugar factories - learning all about the factory and sugar making process, building relationships and understanding different roles. Since then he has worked on delivering a range of different process engineering improvements and capital investments across our factories.
His first assignment involved investigating of an on-going blockage issue with the sugar granulators, a stage after centrifugation where moist sugar is dried by hot air before it is put into the silos ready for our customers. Jeff proposed a design modification that not only solved the issue but saved the business money.
Jeff has since moved into the role of Project Engineer helping to deliver key investments, such as analysing the fluid dynamics and performance of new heat exchangers at our Newark factory, assisting with the commissioning of a newly installed Standard Liquor Evaporator system, and supporting a project to improve the extraction of sugar at Wissington.
Jeff has a collaborative approach to problem solving and always tries to involve colleagues to get to an informed and agreed solution – really living our values of Working Together and Respecting Each Other. He's shown his strength as a leader amongst his graduate peers and other colleagues, developing an excellent network of both people and knowledge during his time at both Newark and Wissington factories and has developed a strong reputation as the engineer people want on their projects.
He is always happy to share his skills, including with those outside the business - for example, he supported a student at his former university with a project they were doing around molasses for bioethanol, using the skills he has acquired at British Sugar.
As he continues to develop in his career in process engineering, Jeff is keen to take his skills to new areas – looking at how, through innovate solutions, we can reduce waste and increase efficiency across our business.