ENVIRONMENTAL: CONSUMING RESOURCES RESPONSIBLY
29 May 2020
Improving Processes to Save Water at British Sugar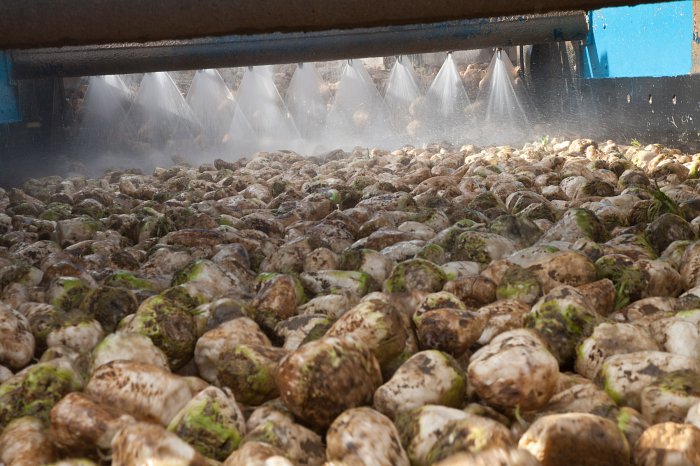 At British Sugar, we're focused on reducing our environmental impact not just in our factories, but across every aspect of our business. We recognise the vital importance of our natural resources, and we strive to minimise our impact and use these resources responsibly, prioritising investments and improvements which allow us to use fewer resources. One of our areas of focus is water.
We are proud of the progress we have made in reducing our water usage in recent years. Through our relentless focus on maximising resource efficiency and limiting our impact on the environment, we have made improvements across all of our sites. We've looked at every aspect of the business, with interventions ranging from education and training through to specific, targeted investments. This has enabled us to make a 26% reduction in water usage since 2014 – representing enough water to cover the average annual usage of 2,000 homes. A few examples from the last year across our five sites include:
At our Bury St Edmunds factory, borehole water abstraction use has been reduced. Programmes and investments have included better monitoring of water usage and waste, education, training, installation of better hoses, the installation of an 'air-blast oil cooler', and work to reduce spillages on site.
At our Cantley factory, we installed a system to use waste condensate water in the cooling processes in the factory. The installation of a reverse osmosis plant has meant that less water is brought on site in the first place. Recent upgrades to the plant resulted in town mains water usage being reduced by over 45%, by being replaced by borehole water. During the factory's post-campaign juice run, when crystal sugar is produced from stored thick juice from the sugar beet campaign, the soft water supply we need is now met entirely by borehole water that has been treated by the reverse osmosis plant. We have also invested in education and training for our colleagues, including a focus on better recycling water.
At our Newark factory, we installed a tertiary water treatment plant, to displace town mains water usage with cooled excess process condensate or treated water on site.
At our Wissington factory, a holistic approach to water management and a number of process and technological improvements including a new cleaning system for part of the purification process, have resulted in the site halving the amount of water going to drain.
The construction of our new office for our central functions in Peterborough was completed in 2018 and features the latest, state of the art, rainwater harvesting design and technology.
Despite this, we're not complacent, and we know there is still more for us to do. Our commitment to our circular economy approach at our factories, and putting sustainability at the heart of everything we do, means we will continue to look at every aspect of our processes to explore opportunities for further improvements and reductions in our water usage.