SOCIAL: THRIVING AND HEALTHY COMMUNITIES
12 May 2020
Supporting our communities during the Coronavirus pandemic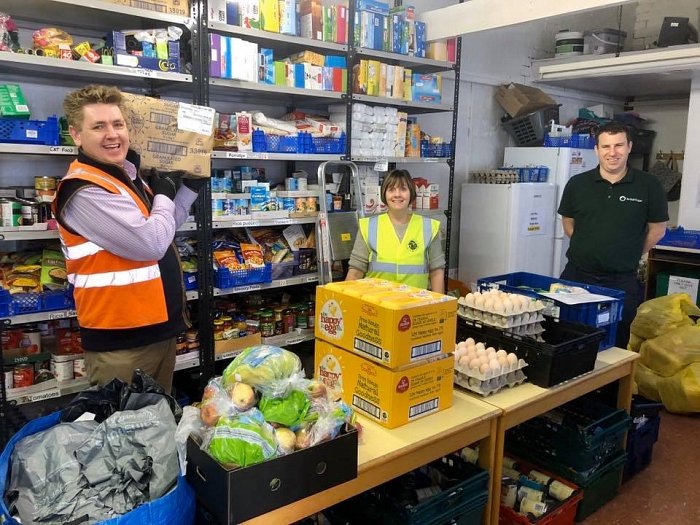 With four factories across the East of England and the East Midlands and an office in Peterborough, British Sugar has longstanding relationships in the local communities where we operate. When Coronavirus struck in the UK many people in the company came forward with ideas on how they could support their local community and some great activities followed – from the large scale to the small.
The first challenge was around hand sanitiser availability – both for British Sugar and its sister food businesses, and for local NHS and emergency services. A plan was quickly developed to use more of the alcohol produced at our Wissington factory to help towards meeting the increased national demand for hand sanitiser.
As part of this work, British Sugar procured 15,000 200ml bottles for use across ABF's food production businesses, as well as an onward supply for refills. Locally, the team provided an initial 1,000 bottles for free to public services near to the British Sugar factories, including the NHS, police, care homes and schools, and continues to support supplies throughout the pandemic.
Food banks across our communities also saw a shortage in supplies of sugar as the UK lockdown kicked in, and our teams got to work to put this right by delivering sugar across the region to boost these charities' stocks. Our staff members also supported countless smaller causes – including providing sugar for home bakers making cakes for NHS workers and to a curry house providing meals to the local hospital.
And with many engineers in our business, British Sugar has not been short of ingenuity, with colleagues at our Cantley factory working to 3D print visors and masks to the specifications required by local health services, as well as several colleagues making gowns for care home workers.
We are proud of all our colleagues across the business, who are going to extra mile to play their part in supporting local causes in need during this extraordinary time.