SOCIAL: THRIVING AND HEALTHY COMMUNITIES
5 February 2020
British Sugar Apprenticeships – Helping you believe in yourself and Look Beyond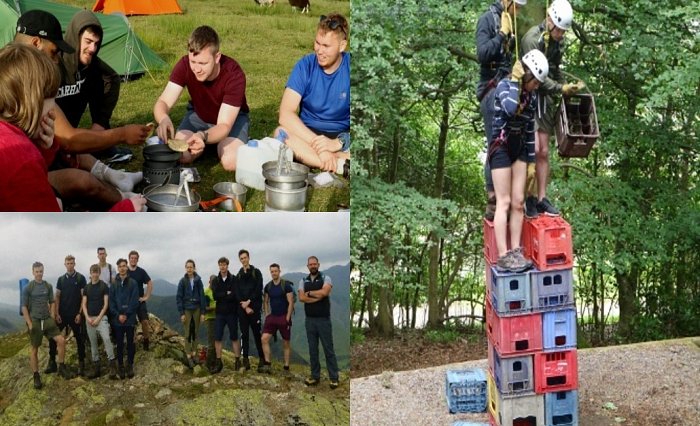 The Outward Bound Trust is an educational charity that helps young people defy their limitations through learning and adventures in the outdoors. British Sugar has a longstanding relationship with them and we have been sending our apprentices to their residential centres for some forty plus years.
We have designed, in collaboration with the Outward Bound Trust, a programme that supports the personal development journey of our apprentices, through their apprenticeship programme and beyond, developing an awareness of personal attitudes and their impact on others. It also demonstrates British Sugar's values of working together, respecting each other and being open and flexible, teaching our apprentices the behaviours and standards upheld across our business.
The programme is a combination of outdoor activities that allows the apprentices to take on adventures, overcome challenges and learn about leadership, teamwork and resilience, as well as understanding themselves. Often these experiences can be life changing and are mixed with different theoretical methods such as Maslow's Hierarchy of Needs and Kolb's learning cycle, as well as mindsets to support how they learn. This helps them to understand what motivates them and stretches their boundaries and limitations.
In a typical class on the course, our apprentices are divided into small groups under the guidance of one or more instructors. The first few days, often at a residential centre, are spent training for the outdoor education activities that the course will contain and learning more about the philosophy of Outward Bound. After initial confidence-building challenges, the group heads off on an expedition. As they develop their capacity, the instructors ask the group to make its own decisions.
The result is a group of apprentices who understand themselves more and have a clearer measure of their impact on others. They have expanded their boundaries, grown as individuals and are able to work as a more coherent team. Overall, the course is a fantastic learning experience for our apprentices and a great benefit to our business.