SOCIAL: THRIVING AND HEALTHY COMMUNITIES
10 April 2018
Online food teaching course for primary school teachers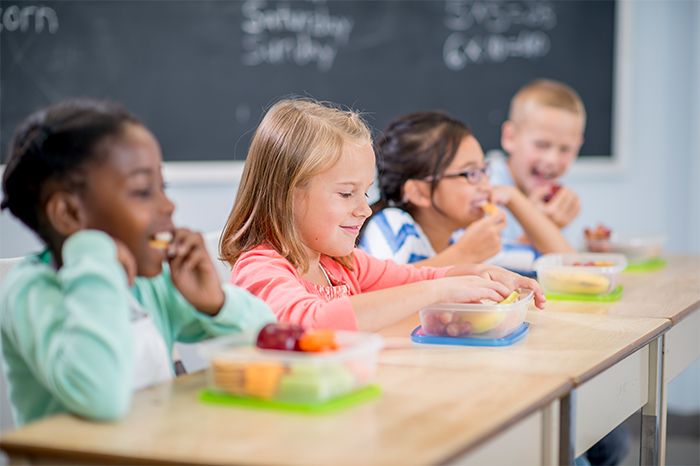 Objective
To ensure that the next generation has access to high quality food and nutrition education by further development of educational kits aimed at primary school children and their teachers through the British Nutrition Foundation (BNF) – 'Food – a fact of life' (FFL) teaching programme, following the successful pilot in 2016/17.
What we did
Building on the pilot of the FFL teaching kits last year, it was revealed that two out of three teachers who were involved had not had any food training in the past two years and for those that had, it had been on food safety only. It was also found that through the use of the kits, teachers improved their competence and confidence in teaching healthy eating, food and farming and cooking to pupils.
The pilot was possible with the support of an unrestricted educational grant from our parent company ABF Sugar, as part of its ongoing work on Making Sense of Sugar. This grant enabled BNF to understand the learning needs of both teacher and pupil prior to investing further resources into building additional learning kits and materials.
One example of this further investment is a new national online food and nutrition training course for all UK primary school teachers which BNF launched in January 2018. The course has been specially created and is based on the requirements of the National Curriculum with bespoke programmes available for the home nations of England, Northern Ireland, Scotland and Wales, including local translations. To bring this new platform to fruition, monetary support was sought and included a donation from British Sugar. It was also tested with a working group consisting of 40 BNF members from all home nations, to test how the content was received and how easy the online platform was to use prior to launch.
Teachers at Newtown CE Primary School in Shropshire reviewed the course and said: "We loved this resource. There has clearly been so much work put into its development and execution. We felt that this course will really support teachers' confidence, knowledge and understanding." Rebecca Higgins, Deputy Head Teacher, Newtown CE Primary School, Shropshire.
The online course comprises of eight modules including an overview of whole school food issues, planning for food in the curriculum, how to teach practical food lessons safely and key information on healthy eating and food origins. It also ensures that all primary school teachers receive up-to-date, evidence-based key messages on food and nutrition.
Results
Despite only launching the online food training course at the start of the year, over 100 schools have already registered. This accounts for approximately 500 teachers using the resource to date.
One of the first teachers to complete the course said: "I have taught Food Technology to all ages from Reception to Year 6 since the school first was involved with the 'Let's Get Cooking' project. I enjoyed your course very much and have passed it on to Senior Management…" Bridie Shackleton, Lidget Green Primary school, Bradford
As part of its efforts to provide relevant and effective teaching kits, BNF will conduct a formal evaluation of the training course within the first 3-6 months; gathering data and feedback from users.
Looking ahead, the BNF's long term outcome of the project is to track uptake at a Local Authority / Council level to provide insight and analysis into school participation and engagement throughout the UK.
To access this training for FREE, please go to: www.foodafactoflife.org.uk
This further investment by British Sugar, demonstrates we are committed to playing our part in helping find real, workable solutions to tackling the UK's obesity issue and ensuring a greater understanding of what constitutes a balanced diet.