Statement on the emergency authorisation for limited use of a neonicotinoid seed treatment for the 2022 sugar beet crop
14 January 2022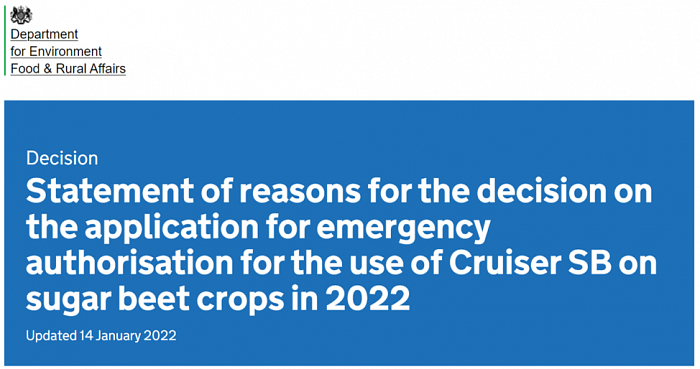 "We are pleased that Ministers have granted our application for limited and controlled emergency use of a neonicotinoid seed treatment to protect the UK sugar beet crop from Virus Yellows disease in 2022, should conditions mean it is required.
"The seed treatment will only be used if a predetermined, independent threshold level through the Rothamsted Virus Yellows model is triggered in March. The emergency authorisation also contains controls to protect wildlife, including a reduced application rate of the treatment and restrictions on flowering crops which can be planted in the same field following sugar beet grown from treated seeds.
"Across the homegrown sugar industry, we continue to progress our plans to tackle Virus Yellows without the need for neonicotinoids in future years, such as through grower practices and seed breeding programmes."
Peter Watson, Agriculture Director, British Sugar
---
Notes to editors:
The threshold for use this year will be if the Rothamsted model predicts a 19% Virus Yellows infection across the national sugar beet crop, compared to a 9% threshold in 2021.