British Sugar Out and About Over the Summer
7 June 2019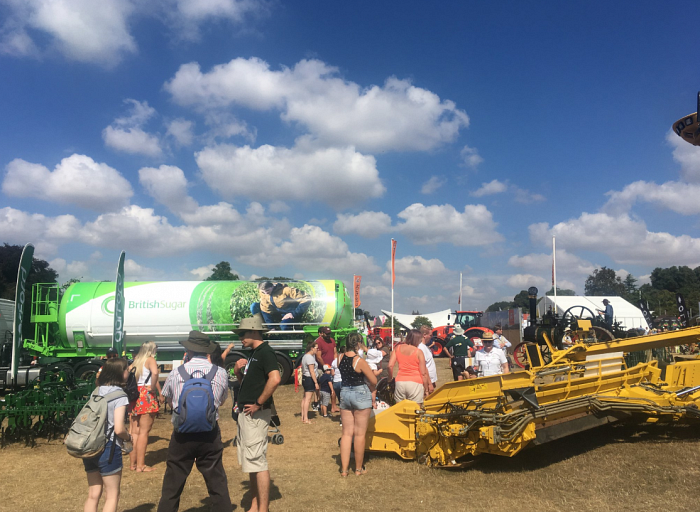 British Sugar is again delighted to be supporting a number of events over the summer months, including Open Farm Sunday on 8th and 9th June at Park Farm Thorney, and Kids Country Food and Farming Day in Peterborough on 28th June. We're proud to work closely with over 3,000 farmers to produce homegrown sugar, and we welcome the opportunity to talk to people about our industry and the significance of agriculture, farming and food production.
Open Farm Sunday – 8th and 9th June
Open Farm Sunday has been taking place each year for over ten years, with hundreds of farms up and down the country opening their doors to welcome the general public on to their farms. These events are a great way to educate adults and children alike as to where their food comes from and provide a range of attractions from interacting with animals to tractor rides and tours.
We're pleased this year to be supporting sugar beet grower and Chair of NFU Sugar Michael Sly at his annual Open Farm and Vintage Weekend. It is an excellent opportunity to explain the British Sugar sustainability story and how we use almost all the outputs from the process of making sugar, ensuring virtually zero waste.
Kids Country – 28th June
Kids Country Food and Farming Day is an event that takes place at the Peterborough Arena every June. It's an interactive learning event that teaches children where food comes from, ensuring the next generation understands the importance of agriculture and the countryside. British Sugar is proud to have been supporting it since 2015.
The 2018 event was attended by 5,000 pupils from 50 schools across Cambridgeshire, Lincolnshire, Bedfordshire, Leicestershire, Northamptonshire, Hertfordshire, and Essex. There were over 300 exhibitors from 70 companies offering various activities across 14 learning zones.
Every year British Sugar takes a large plot in front of an iconic Sugar Beet Harvester (supplied and attended by one of our sugar beet growers). Our stand is full of interactive activities from games to quizzes. Through these activities we can tell the British Sugar story in a way that is tailored to the younger generation while also being able to inform the accompanying teachers and parents.
Speaking ahead of Open Farm Sunday, Harry Mitchell, Agriculture Engagement Manager at British Sugar said:
"We're really excited to be taking part in the excellent event at Park Farm again. The agricultural industry plays such a vital role in food production in this country and its great that so much is being done to spread the word. Events like this give us the opportunity to raise awareness of the homegrown sugar industry that we're so proud of. We look forward to meeting as many people as possible over the weekend and telling our story."