2018/19 Campaign Start Dates Announced
11 September 2018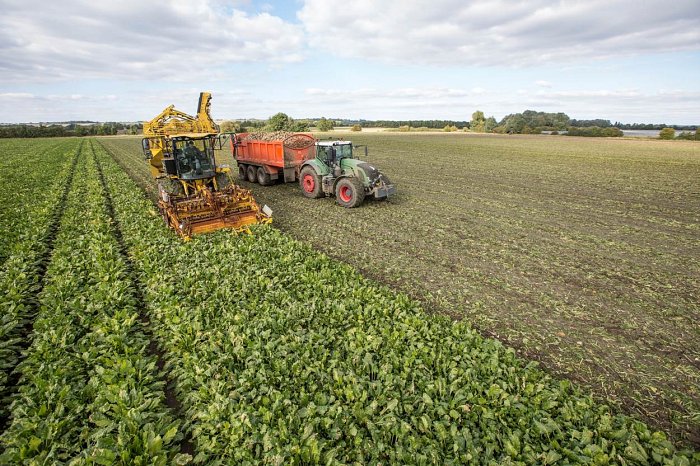 Following discussions with NFU Sugar we are pleased to announce the campaign start dates for the 2018/19 sugar beet campaign.
This season's campaign start dates are:
• Bury 26 September
• Wissington 26 September
• Newark 2 October
• Cantley 10 October
Colm McKay, Agriculture Director said: "We're pleased to announce the sugar beet campaign start dates. The dates are aimed at striking a balance between supplying our customers with a quality product, allowing time for the crop to mature, and giving growers and hauliers time to plan their harvesting and delivery schedules"
-ends-
British Sugar Contact:
Ruth Day; Tel: 07864 800 406 Email: ruth.day@britishsugar.com
---
Notes to editors:
Some beet deliveries to the factories will begin a day or two before the start date to allow stocks to build up.
British Sugar is the sole processor of the UK's sugar beet crop, and supplies around 50 per cent of the UK's demand for sugar. The company operates four advanced manufacturing plants across East Anglia and the East Midlands.
In addition to producing sugar, each year, British Sugar's factories produces a wide range of co-products including animal feed, electricity and bioethanol.
British Sugar is a subsidiary of Associated British Foods. The company's output is sold to consumers in the UK under the Silver Spoon brand and under many supermarket own-label brands.
British Sugar is regarded by independent consultants LMC International as one of the most competitive sugar manufacturers in the world.
The British beet sugar industry partners with 7,000 businesses including over 3,000 growers in mainly rural areas of the country, It also supports 9,500 jobs throughout the economy.