ENVIRONMENTAL: CONSUMING RESOURCES RESPONSIBLY
26 October 2017
Environmental Leadership in the UK Beet Sugar Industry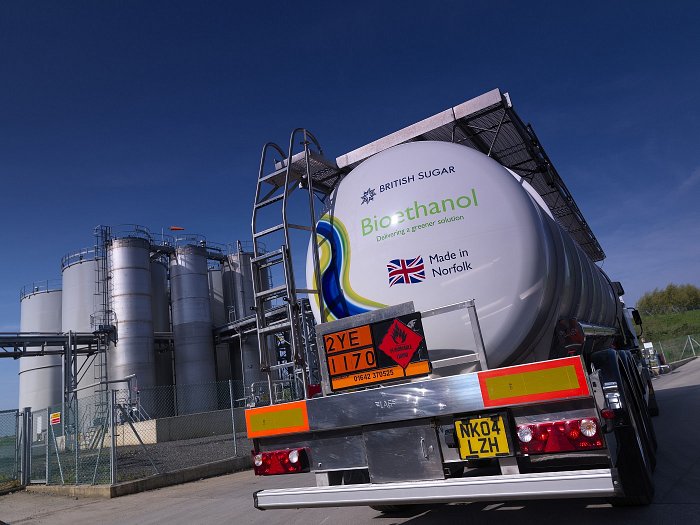 Objective
In a world of increasingly constrained resources, British Sugar is determined to do more with less. In doing so, we always look to responsibly consume, reuse and recycle natural resources where possible while creating new co-products or alternative uses of waste from the sugar beet production process.
What we did
Over the last decade, British Sugar has been creating value up and down its supply chain, wasting as little as possible at our four advanced manufacturing plants in the UK. We have a clear set of targets relating to energy, waste, water and carbon dioxide which in turn help to achieve positive environmental results as well as new revenue streams for the business.
We've also found new uses and markets for our co-products that come out of the sugar making process. These include electricity, renewable fuels, animal feeds and fertilisers, to name but a few.
All of our factories are able to generate their own heat and power through combined heat and power (CHP) plants, as well as producing renewable energy through Anaerobic Digestion (AD) systems at our Bury St Edmunds factory. Our bioethanol plant, the first in the UK, has the capacity to produce up to 70 million litres of bioethanol for UK and European markets.
Along with investment in new technology and practices to improve resource efficiency across our four plants, British Sugar also placed a particular focus on recovering water from sugar beet production. More than 70% of sugar beet is water and on average, this means we receive over five million tonnes of water in the eight million tonnes of sugar beet we buy annually.
Responsible use of resources is central to British Sugar's environmental priorities, an initiative which has been recognised by Business in the Community (BITC). The company was awarded Highly Commended in the BITC Award for Environmental Leadership in 2017, with the judges praising its innovative projects with waste.
Results
Due to continued investment in our sites across the UK, a focus on minimising process inputs and reducing waste and the variety of co-product production, hawse have reduced energy consumption, per tonne of sugar produced, by 25% since 1990.
Additional environmental benefits include:
Less than 200grams of waste for each tonne of sugar produced
Achieving an 18% reduction in fresh water use over the past four years
Investing £15million in anaerobic digestion to generate 88,000 MWh of renewable energy
Decarbonising electricity supply in communities through export of power from the highly efficient Combined Heat and Power (CHP) Plants, generating 640,000 MWh to power up to 120,000 homes
Commenting on British Sugar's extensive co-product range Paul Kenward, Managing Director, British Sugar said "Although sugar is at the heart of our business, we always look at new ways to get the most out of the sugar extraction process. Best practice and lessons learned are shared across British Sugar's four factories in the UK and wider AB Sugar businesses across the world."